By Marie Sherlock
True confessions: I am a Francophile.
While Americans are fond of denigrating the French, citing their haughty waiters, their enduring disdain for foreigners, and their apparent physical inability to pick up their dog droppings, I remain an admirer of nearly all-things-French.
It likely started with my dear French-Canadian grandmother who spoke a smattering of French to us as kids. I fell in love with the language – although, a half century later, I'm still not fluent. C'est la vie. But I'm still trying to learn, and to do so it is necessary for me to continue to vacation in France. Quelle horreur!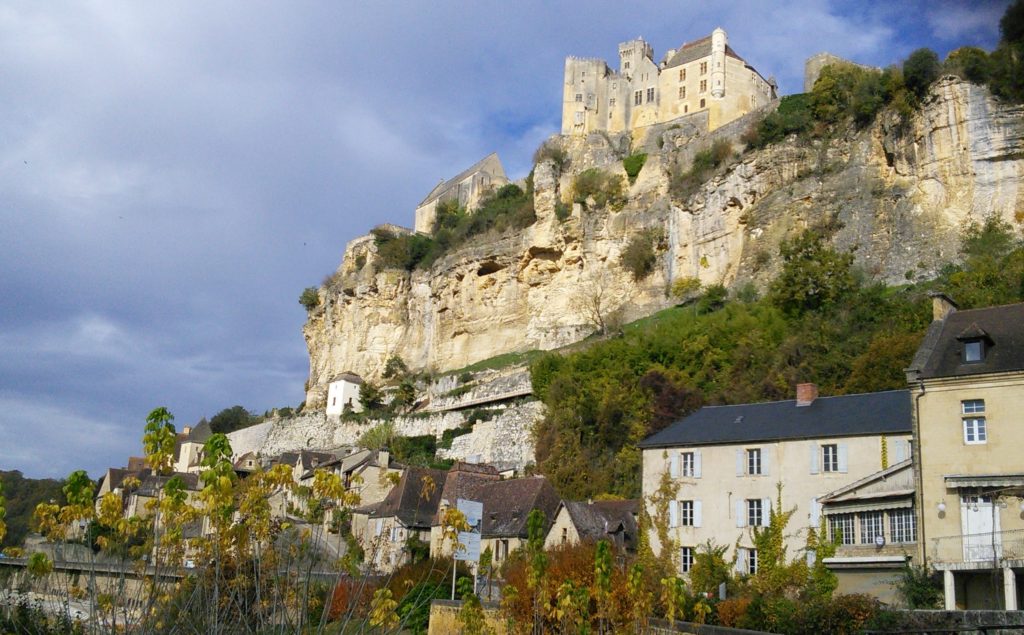 From the time of my first visit in my 20s, I was hooked: the picturesque villages, the delectable food, the awe-inspiring cathedrals and castles, the art, Paris (!) – I loved it all. Despite a few encounters with eye-rolling waiters and braving the occasional instance of French condescension, I've been back seven times since then. With each trip, I've discovered different parts of this enchanting country. I've yet to find any area that does not deliver on my expectations.
The Dordogne region in central/southwest France is one of my favorites. DO NOT hesitate to include this area in your French vacation plans. Here are eight reasons why:
# 1. You're Not in Paris
Don't get me wrong: Paris is not to be missed. It is arguably – in my view, INarguably – the most beautiful city in the world. But in its big-cityness, you may experience some of the brusqueness and indifference that all metropolises are known for – and Paris, in particular.
The Dordogne, with its tiny villages and hamlets, is the antidote for all of that Big City Hubris. You are more likely to have real conversations with everyday people – and much less likely to be viewed as The Ugly American.
# 2. The Dordogne Region Oozes History
Like most of France (and Europe), there is no end to the history lessons you'll learn here. Two time periods stand out for the Dordogne: The Hundred Years' War (lasting from 1337 to 1453) and the Cro-Magnon period (see "Prehistoric Cave Art" below).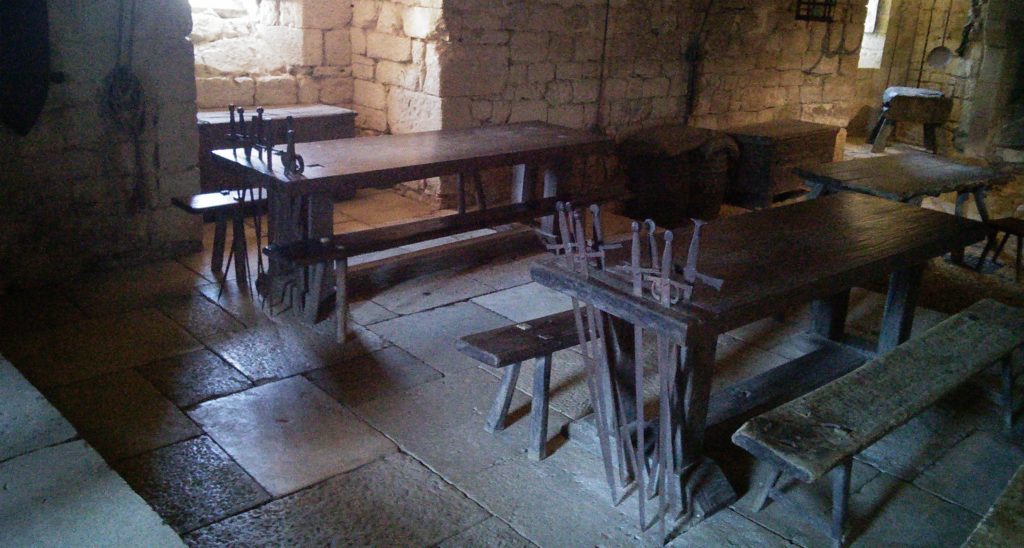 For an unacademic and fun approach to the former, watch the movie Timeline (based on the Michael Crighton novel of the same name) before you go. While it was apparently a box office bomb, its storyline of French versus British squabbles along the Dordogne River during the Hundred Years' War may provide you with a historical (and romantic) context as you walk along the Dordogne or climb cobblestoned streets to view centuries-old chateaux.
#3. Castles Galore
Many, many tourists head to the Loire Valley for their French Castle Fix. And those castles do not disappoint. They are huge, beautiful and over-the-top ostentatious.
But the castles along the Dordogne River are much older and, IMHO, more authentic. Unlike their Loire Valley counterparts, which were primarily "summer homes" for French nobility during the 16th and 17th centuries, the Dordogne castles were actually used as fortifications against enemies. Most of these chateaux had starring roles in the Hundred Years' War between France and England. You won't find the glitz and glamour that you would at the Loire Valley's Chenonceau or Chambord when you visit the chateaux of the Dordogne but you will experience a deeper sense of history and of real life among the people of the region.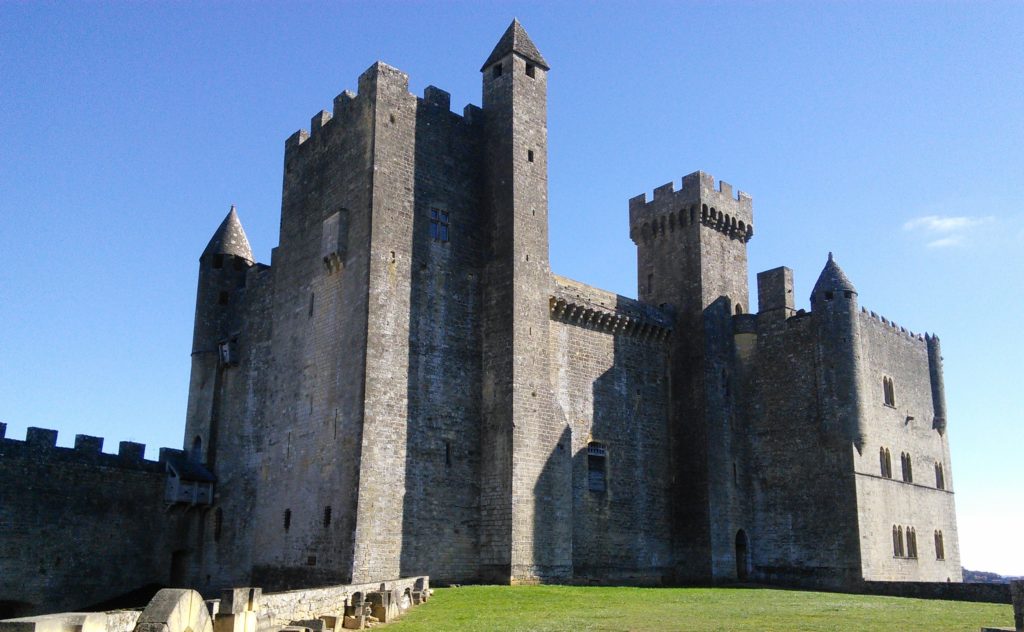 My favorite is the castle at Beynac (Chateau de Beynac), a 12th century stronghold that reeks of real, authentic castle history. A rival fortress, Chateau de Castelnaud, was erected a few miles down the river facing the Chateau de Beynac – the French held Beynac, the English occupied Castelnaud. Decades of skirmishes – complete with catapults and trebuchets – ensued.
There are many other medieval castles along the Dordogne: Montfort, Fayrac and La Roque-Gageac stand out. A great way to see the castles is from the river itself. You can enjoy a guided boat tour – or rent a canoe and go at your own pace.
# 4. 'The Most Beautiful Villages of France'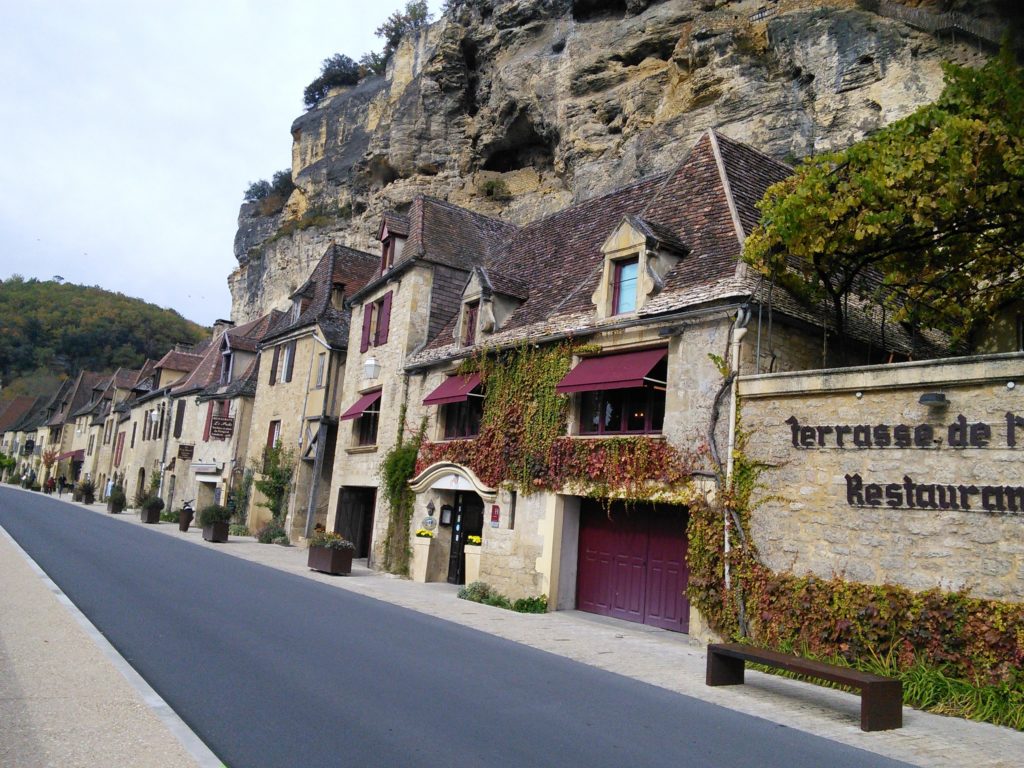 In 1982 a group of mayors of small French towns (with populations under 2,000) formed an association that selects the most enchanting small villages in the country, with a goal of preserving these national gems. That alliance, Les plus beaux villages de France (translation: "The most beautiful villages of France"), now includes 158 towns nationwide.
The Dordogne region boasts about a dozen of these enchanting, honey-let's-retire-here hamlets. If you have access to a car, just driving around visiting them for a few days is a worthwhile pursuit.
# 5. Beautiful Beynac
My favorite of "les plus beaux villages" in the Dordogne is Beynac-et-Cazenac, which sits on the Dordogne River in the shadow of the Chateau de Beynac. This uber-charming village might be the quintessential French town. (I hummed the opening song from Beauty and the Beast while walking its whimsical lanes). The cobblestone streets are barely wide enough for small cars and traffic is limited. All the better for pedestrians to take in the postcard-perfect beauty of this tiny history-laden burg.
# 6. Sensational Food
The Dordogne region is renowned for its food. Its specialties include foie gras (goose liver), walnuts and truffles as well as confit de canard (duck meat preserved in its own fat). I fell under the spell of the region's amazingly sweet strawberries, another regional specialty.
To sample the best of the Dordogne's food without paying a pirate's ransom, look for restaurants patronized by locals. Look for queues of customers or unassuming cafes packed with residents (poke your head in and listen for French!). Order the plat du jour! You'll be rewarded with reasonably priced, authentic, delicious dishes. Bon appetit!
# 7. The Market at Sarlat
You'll also have a chance to sample the region's best food offerings at this market. Sarlat is one of the larger cities in the area and is home to this not-to-be-missed market. You can purchase just about anything your heart desires at this extensive street fair. Local foods – from foie de gras and cheeses to sausages and strawberries and more – are highlighted along with vendors peddling paintings, wines, clothing, souvenirs and beyond. There is a smaller Wednesday morning version; the Saturday market is the showcase event.
# 8. Prehistoric Cave Art
As if romantic castles, gourmet food and drop dead gorgeous villages were not enough, the Dordogne also boasts the world's most famous cave painting destination, Lascaux, along with half a dozen other sites where the public can view amazing prehistoric art, mostly of bison, horses, deer and the like (even the now extinct mammoth). The original Lascaux caves, which date back approximately 17,000 years, were closed in 1963 when, due to carbon dioxide and humidity caused by throngs of tourists, the paintings began to deteriorate. A painstakingly authentic copy of the original caves was created, opening in 1983, called Lascaux II.
I didn't think I would be a big cave art enthusiast but I dutifully stood in the rain for what seemed like hours to garner hard-to-get tickets to Grotte de Font de Gaume, the last cave with polychromatic art still open to the public – and it was fascinating. To preserve the art at Font de Gaume (not wanting a Lascaux deja vu) group size is limited to 12 and lighting is dim. It's an otherworldly and humbling experience, well worth the wait and the cost.